July 22, 2015
Each year Santa's Magic names an Elf of the year.  This distinction is awarded to an individual who goes above and beyond to support the mission of Santa's Magic.
Allison McCarthy of Peabody is this year's recipient.
Allison is a regular to  so many important functions of our organization… let me name just a few: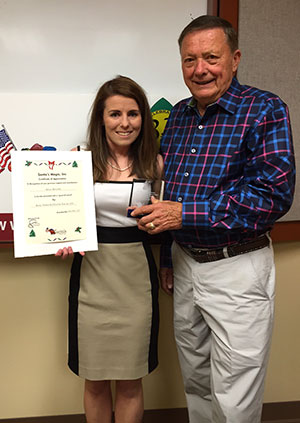 A regular member of a Santa Team on Christmas…….this past year at the VA in Bedford, MA.
Solicits the help and participation of new volunteers.
A member of our strategic planning group.
Maintains and staffs the front desk at our Annual Gala.
Records all attendees and funds for our Annual Gala.
Processes all donations received.
Prepares and edits our mailing list.
Is always eager to support any project or activity when asked.
Santa's Magic is most privileged to have the support of Allison and is a better organization do to her unselfish help!
---